Our team had the pleasure of attending the Procurement Summit in September 2021. Here are some highlights of our time in Berlin!
Excitement was high from day one, starting with our participation in the Startup Awards. In a live pitch, our CEO, Andreas Zimmermann, showed the event attendees how our solution challenges the hard-established trade-off in procurement—that between a good deal and low effort. Our solution was once again very well received, placing mysupply 4th among 24 startups.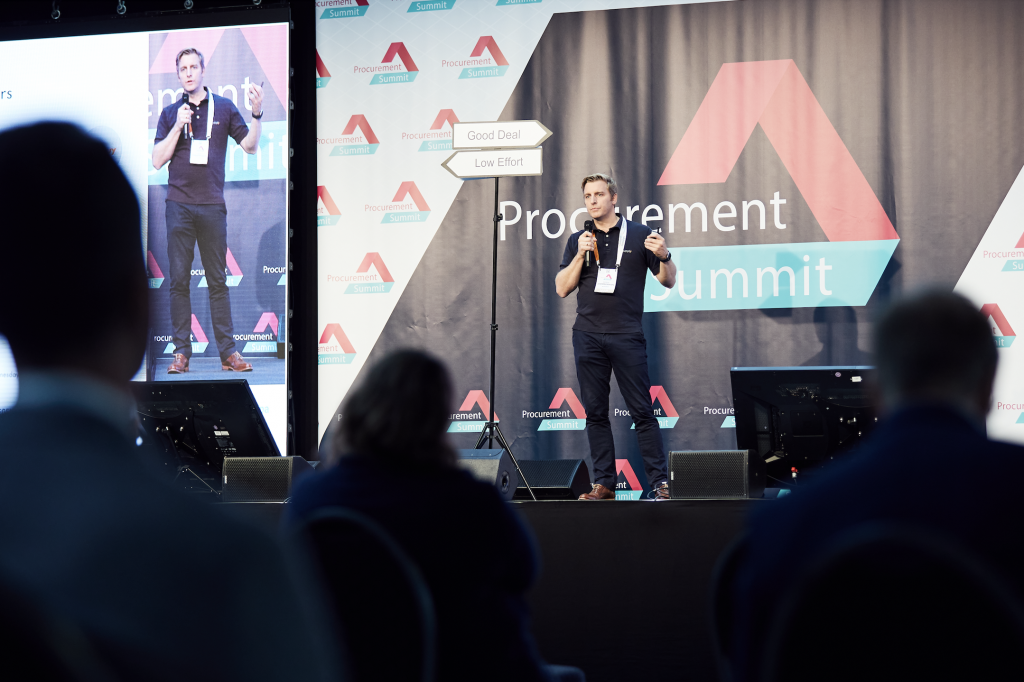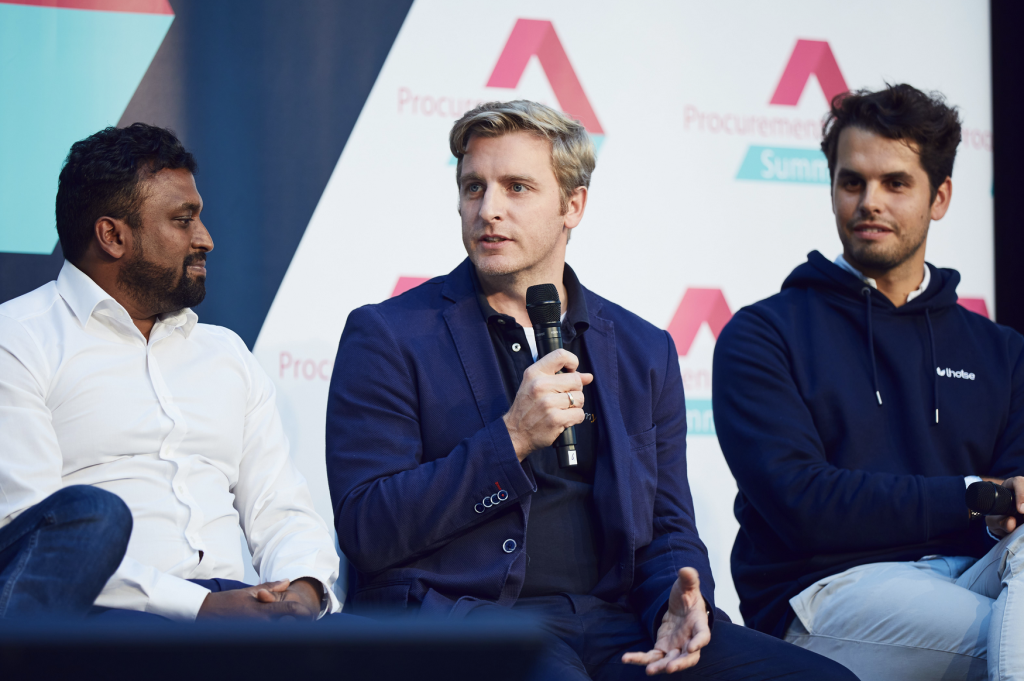 On the second day of the Summit, our CEO, Andreas, was invited on stage for a discussion entitled "Corporate meets Startup". The panel included representatives from large companies and startups that bring innovative solutions into procurement. Deep diving into such exciting discussions, we are inspired to work with companies from both ends of the spectrum, see how both worlds can come together and learn from each other.
Throughout the days of the summit, our team hosted a fun live e-auction event. We handed out little bundles of "money" marked with a barcode. The rules were simple: scan the barcode and bid on your favorite items. We loved the excitement surrounding each win. And the prices? The lucky winners walked away with items such as tea, coffee and beer. But luckiest of all were the companies that won a one-month pilot license for mysupply 1.0.
Here we are with one of the winners, Steinbeis Papier GmbH, who scored themselves a license for the second year in a row. Getting the best deal indeed!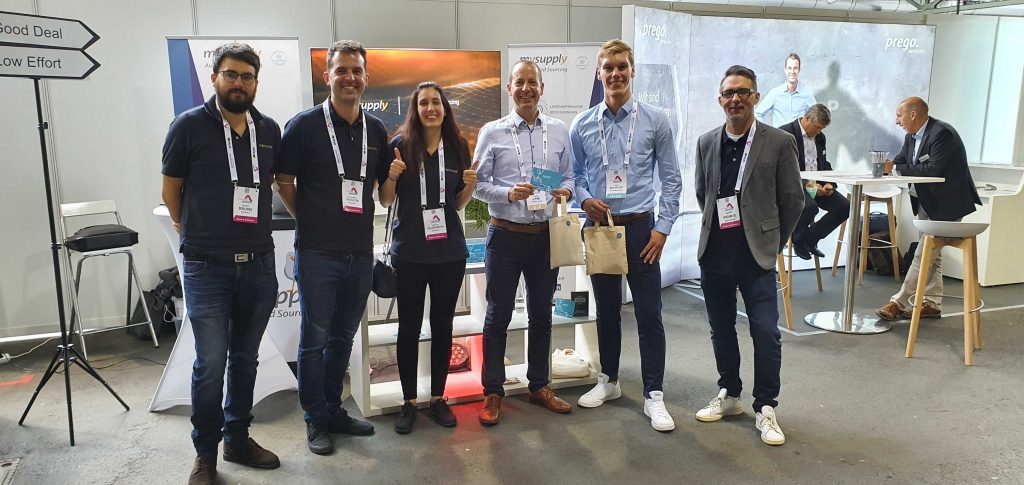 As always, the biggest benefit of the summit was in the connections we made. Members of our team enjoyed casual conversations with other startups, talking about funding, customer profiles and success practices. We demoed our products for each other, exchanged genuine feedback and encouragement, and yes, also grabbed a few beers together. There's no doubt that we come back from the Procurement Summit full of inspiration, new ideas, connections and strategies, but we're also thankful for the opportunity to bond as a team and welcome a few new recruits to our family.